The power of a living document is that, well, it's alive. It is always updated with the data you need whether it's new content, a colleague's comment or useful edits and changes. It's a more efficient way of working and beats silly document versioning issues that can result in multiple files saved to your computer with ironic names like "BizPlan_FINAL_v9.doc."
With Show Edit History, it's now possible to see the history for an individual paragraph or section of your document, going all the way back to when it was created.
To see the edit history in a paragraph, select a section of the document, click on the menu button in the editor (the right hand side) and choose "Show Edit History".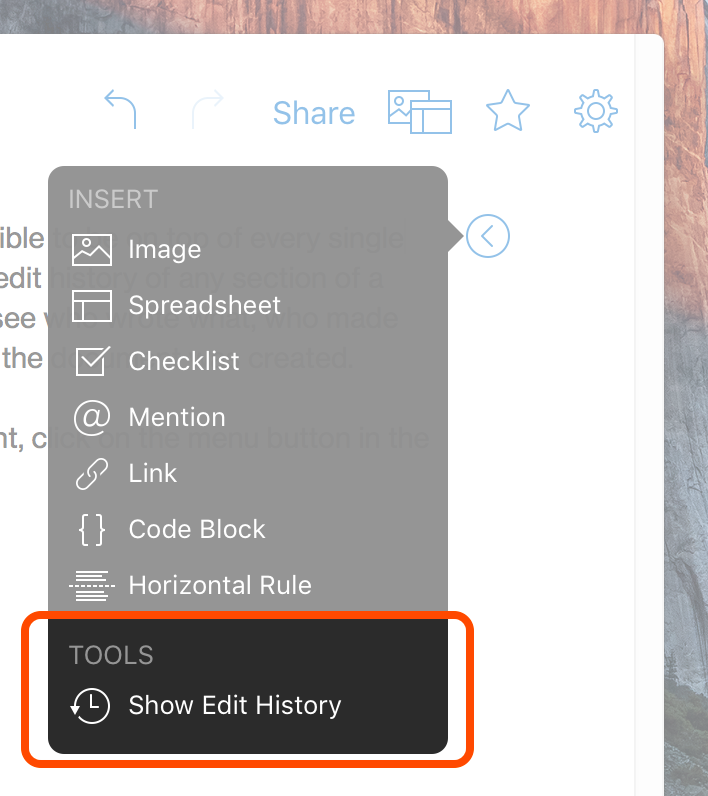 Similarly, you can see the edit history of a spreadsheet cell by selecting the cell and clicking the clock icon in the spreadsheet menu bar.
"Show Edit History" is a useful feature for writing-centric use cases where there are many contributors; such as drafting press releases for marketing communications teams, product research reports, performance reviews and bug reporting task lists for engineering teams.
We always like to think about the future at Quip but we think you'll enjoy going back in time.